Ansøgningsadresse
Institut for Jordbrug og Økologi
Højbakkegårds Allé 30
2630 Taastrup
Angiv venligst i din ansøgning, at du har set opslaget i KU Jobbank
MSc.(BSc.): Spoilage of drinking water and aquaculture fish from off-taste compounds produced by mic
Some microorganisms produce organic compounds with an unpleasant taste and odour. Among the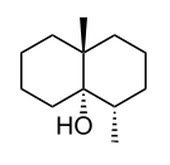 common off-taste compounds are geosmin (picture right) that has an earthy off-taste and cause the characteristic smell of fresh soil, and the compound 2-methylisoborneol that has a mildew-like odour. The compounds are produced by many cyanobacteria (picture left) and streptomycete-bacteria. It is not known why the compounds are being produced, and details of their biochemistry and gene control also remain to be studied. The compounds pose a threat to the quality of drinking water in many countries, and they distroy the quality of fish raised in aquacultures.
Globally, the need for drinking water is increasing due to a growing population and higher water consumption within industry and agriculture. In many areas, e.g., Australia, western USA, southern Europe and the Middle East, the major source of drinking water is surface water from lakes and rivers. The surface water is treated with chemicals before being used for drinking water, but the off-taste compounds are not removed in the water treatment. Even in Copenhagen, inhabitants have been exposed to off-tasting drinking water when the Copenhagen Water supply in 2005 tested if water from two lakes in Zealand could be used for drinking water. The off-tastes are not toxic, but due to their earthy taste, many consumers prefer to drink bottled waters instead, leading to a large and energy-consuming transport of freshwater and production of plastic materials for bottling.
The off-tastes also make up a growing problem to the aquaculture industry. Due to overfishing in natural waters, more than 40% of all fish products originate from aquacultures today. The higher demand for aquaculture products was led to construction of large fish breeding facilities. These new aquacultures require sizable amounts of water, and this conflicts with environmental legislation in many countries due to the need for freshwater for drinking water. Therefore, the fish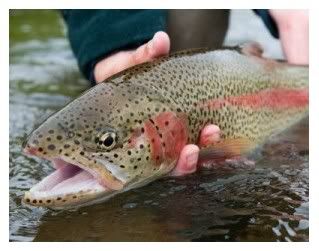 breeders have been forced to recirculate the water in the aquacultures, and this has significantly increased the growth of off-taste producing microorganisms. The off-tastes accumulate in the fish and make them uneatable in the worst case.
In an ongoing research project, abundance and biology of off-taste producing cyanobacteria and streptomycetes in drinking water reservoirs and in aquacultures are being studied. It is also examined if the off-taste compounds can be degraded by naturally occurring bacteria. The project is carried out in collaboration with researchers at KU Life, Aalborg University, and Griffith University, Brisbane, Australia.
In the project we hope to be able to find answers to questions like:

- What is the abundance of off-taste producing streptomycetes and cyanobacteria in Danish aquacultures?

- How do streptomycete bacteria survive in water, considering that they are known to be typical soil bacteria?

- Which cyanobacteria produce off-tastes and which mechanisms control this production?

- Can abundance of the gene geosmin synthetase be used to detect off-taste producing microbes?

- Can off-taste degrading microorganisms be isolated from nature or sewage treatment plants?

Work in the project involves cultivation of microorganisms, molecular biology (PCR), hybridization techniques (FISH), chemical analysis of off-tastes using GC-MS technique, and general methods for detection of bacterial physiology and activity
Contact:

Niels O. G. Jørgensen
Associate Professor

nogj@life.ku.dk

Tlf.nr.: 3533 2625
Aktiveret
2010-05-17T00:00+01:00
Institut for Jordbrug og Økologi
Angiv venligst i din ansøgning, at du har set opslaget i KU Jobbank