Ansøgningsadresse
Institut for Jordbrug og Økologi
Højbakkegårds Allé 30
2630 Taastrup Taastrup
Angiv venligst i din ansøgning, at du har set opslaget i KU Jobbank
Impact of toxic trace metals used as growth promoters in animal production on the structure and func
Soil microbial communities play fundamental roles for maintaining the quality and fertility of agricultural soils and represent a largely untapped, vast resource for discovery of genetic diversity. Consequently, sustainable agriculture should aim at protecting both the structure and function of soil microbial communities as recommended in the Danish soil quality criteria. The widespread accumulation of copper (Cu) in agricultural soils in Denmark and elsewhere represents a serious, emerging threat to sustainable land use in both a national and international context.
Soils differ widely in their vulnerability to Cu and other toxic metals, and consequently total metal concentrations are poor predictors for adverse impacts on the soil ecosystem. Hence, there is a need for studies that link multiple metal exposure descriptors to ecotoxicological impacts in order to define critical threshold metal exposure levels for toxic metals in agricultural soils.
Microorganisms differ with regard to their sensitivity to metal toxicity in soils. Our recent research has identified rhizosphere populations of Pseudomonas spp. to as a highly sensitive indicator group for Cu toxicity. These bacteria are often involved in soil suppressiveness (i.e. the ability of certain soils to suppress plant diseases) and Pseudomonas inoculants may be used for biological control of plant pathogenic microorganisms.
Indiviual projects within this area could focus on work aiming to:
Correlate multiple Cu exposure descriptors (i.e. total copper concentration, water-extractable Cu, free Cu2+-ion activity and bioavailable Cu measured by whole-cell bacterial biosensors) to ecotoxicological impacts using microbial communities and specific test bacteria (toxicity biosensors) as test organisms.
Investigate factors that affect Cu bioavailability and toxicity.
Investigate impacts of toxic metals on the biodegradation of organic pollutants and on the diversity of bacterial populations degrading these compounds.
Compare rhizosphere and bulk soil bacterial populations (e.g. Pseudomonas spp.) for their indicator potential for ecotoxicological effects of toxic metals.
Investigate impacts of Cu on the performance of existing Pseudomonas biological control agents inoculated on seeds
Daily work tasks will include laboratory work (protocol optimization and data collection) in an already established, cross-disciplinary collaboration between the involved supervisors and other KU-LIFE staff members including Peter E. Holm from the Soil and Environmental Chemistry Group at Dept. of Natural Sciences.
Contacts: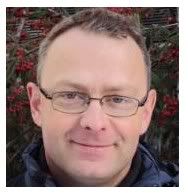 Kristian K. Brandt
Lektor


353-32606
Thorvaldsensvej 40
1871 Frederiksberg C

Ole Nybroe
Lektor, Head of the Section for Genetics and Microbiology


353-32606
Thorvaldsensvej 40
1871 Frederiksberg C



Aktiveret
2010-05-17T00:00+01:00
Institut for Jordbrug og Økologi
Angiv venligst i din ansøgning, at du har set opslaget i KU Jobbank